Create 4-6 gifs from your favorite TV show

https://assignments.ds106.us/assignments/tv-show-gifs/
For this assignment, I chose Schitt's Creek.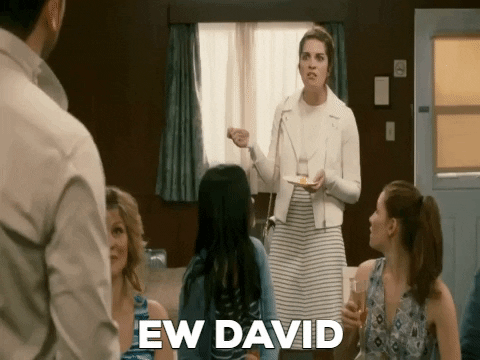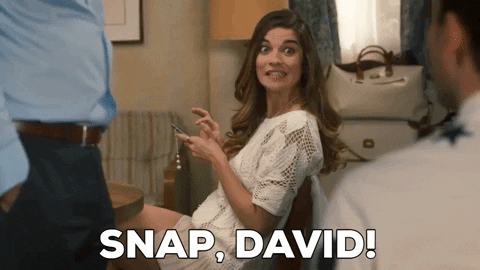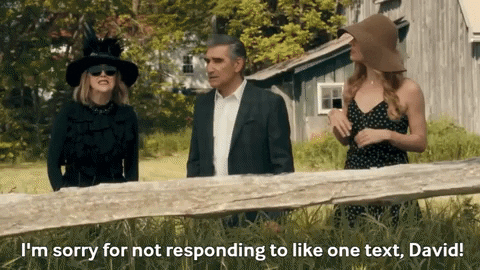 I first looked through a few videos to find this YouTube video that I could pull clips from. Then, I went to the Giphy website, and spent time finding the right times and durations to make each gif. I uploaded each separately to Giphy, edited them, added captions, then saved them to upload here. The hardest part was getting the gif to focus on the right scene, but they turned out pretty well!
Here is the video I pulled from: